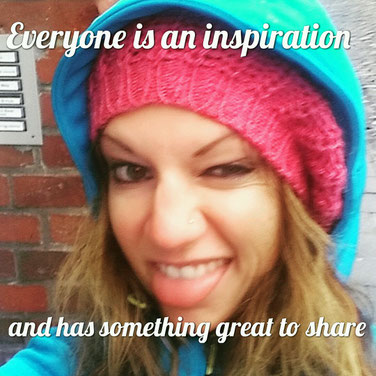 I'm so thankful that I have the opportunity through my hikes, yoga classes and tours to get to know to very inspiring and nice people. 
For example on Saturday I did my third hike with Yoga and meditation and 14 very lovely and inspiring people joined me and shared Yoga, meditation and their personal story with me and the group. It is so much fun for me to connect myself and others and being in nature.
Actually after coming back from visiting Germany a week ago I fell into a deep hole... Well, the last weeks and months were like being in a roller-coaster for me...
Long story short...
I came back from my Mexico tour in the end of June 2016 to Barcelona. I was happy to see and to be with my former roommate with whom I was falken in love. We became a couple. And I was lucky and got a room in this apartment again. 
Everything seemed to be fine and I had everything what I wished. And I started slowly with my projects. He gave me lots of freedom.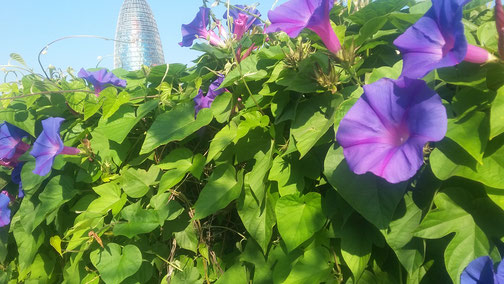 "Only thing constant is change..."
However things started to change...
He is a free spirit like me and he felt like to have lots of responsibility for me due to I came back to see him. That set him under pressure. I tried everything to hold that back from him to feel like this. I gave him lots of freedom and never said anything when I was worried about him when he came home very late or when he took less time for me to do something nice together like just sitting at the beach, eating something, having a glass of wine and listening to the waves... I wished something very badly what wasn't like I wanted it. But I didn't want to see it either. Now I see that this put pressure on both of us.
I took myself completely aside to avoid putting pressure on him. I did't want that he would feel responsible for me. Well that wasn't a good idea. It effected my projects and they didn't work out well. My relationship neither. It was just a matter of time until I couldn't take it anymore.
We had some discussions and the distance between us got bigger. At some point we had a discussion and misunderstandings so that I decided to leave for a week to think about things. I stayed with friends. I felt better. I came back. We talked very open or rather I just listen. We separated and tried it a couple of days after it once again and separate a week later again. But it was ok. We got along and could still talk to each other and we were more like friends.
I looked for another apartment even if he wanted me to stay due to we got along and for him it was like a kind of family with me. That is one of the differences between us. I couldn't live like that. I couldn't take it if he wouldn't come home at night etc. However, I couldn't stay in the same apartment. I found another room and moved in just before I visited Germany. He helped me to move house. We still met to watch our favorite series Breaking Bad together. But I saw for me it was more difficult as it was for him. 
When I got to know to him I was looking for someone who is creative, loves me and gives me freedom. That was exactly him. But things and wishes change as we change… I see now that I would like to be with someone who supports me, loves me, is a partner behind me and is interested in the things I do. I also see that I am looking still for a place like a home and now I see that I was looking for something like that in him. He is a lovely person and I really like him a lot. I loved the little things he did for me sometimes, like throwing dried fruits he bought through my window and hearing his laughter, happy about that he surprised me... I loved this moments. We both gave the best we could. But everyone has its own reality and wishes and just sees life from their own point of view... 
Taking a break in Germany to reflect
Before I had a new apartment I had already decided to go to Germany for a week to see my family and friends and do some familiar things. My friend Jonas picked me up from the airport with his lovely boy Tom who is now 2,5 years old and looks like a minime of my friend Jonas :-). 
In Münster I lived at a friends house. He is such a lovely and easy going person and I am very happy and thankful that I could stay at his place and have nice and inspiring chats with him. In addition I saw my mama, dad and grandmother and some of my closest friends Insa and Anika. I visited my former work place and gave a 30 minutes meditation there. It was great to be with them all. And great to leave again.
In Münster I had time to reflect and rethink some things and think about what I really want and need.
I had a lots of contact during my stay with my ex-boyfriend. I saw even more that I was the supportive part or rather hoped for that he would be more interested in the things I create... I saw that this made me sad and took my energy. But I feared to let it go... 
Even if I knew that I attached to something that would never change.  
He is a very lovely, great and creative person and I really appreciate him a lot. I have never met someone so energetic and eagerly like him. He inspired me a lot. But that what we had wasn't healthy for me. I couldn't deal with that.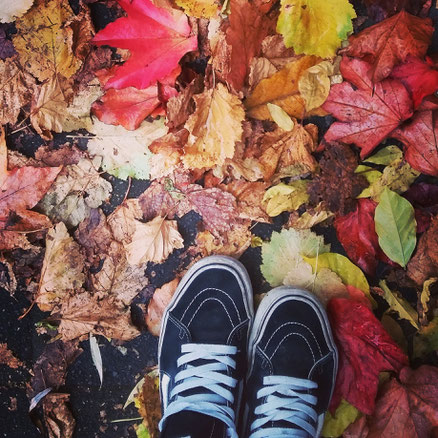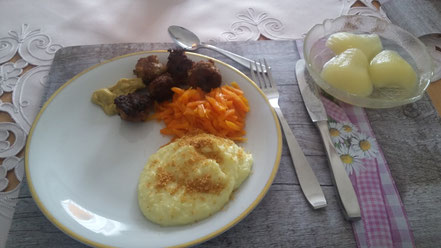 Falling into a hole...
When I came back from Germany we met for a coffee and I was full of tension. We argued due to some misunderstandings. I was confused and didn't know what I wanted. At some point I couldn't hold back my tears anymore and said that I couldn't just be friends with him and that I would have too much feelings for him. In the end of the day we decided to keep our distance for now.
Later that day I realized that I hold on to him due to I was looking for something like a home in him and support. That was why I still attached.
After that I first felt relieved. But shortly after it I fell into a deep hole and didn't know how to get out of it. I was on the ground and unable to move. I looked like a zombie and my whole body was just aching. 
Everything was open again but I felt overwhelmed with this freedom… It tried to move on like usual but it was hard. I questioned everything what I was doing and was very hard on myself. I didn't want to see anyone.
Inspiration from the ones who look for it
Right now I am in the process of looking for nice women for my next Mexico tour in March. Therefore I was in contact with a girl via WhatsApp and we scheduled an appointment. 
We had a very nice and inspiring phone call and that gave me lots of energy. Her story and the stories she had to share let me remember my own one and where I am now. It was amazing. I connected her with two of my girls from my first tour due to they live close to each other.
And a couple of days later I gave my third hike with Yoga and meditation and the topic self-compassion. IT was amazing! Fourteen (!) very nice and inspiring people showed up and shared their stories and I got lots of inspiration from them. I got my energy slowly back. 
Everyone is an inspiration and has something to share
It's funny… I offer people space to find inspiration and connect and I get inspiration and energy through connecting and exchanging with them too.
Everyone is an inspiration and has something to share. I'm still not 100% back but I am many steps further and my projects work out better now.
Thank you very much for reading my story and being part of my journey! Lots of love and inspiration.