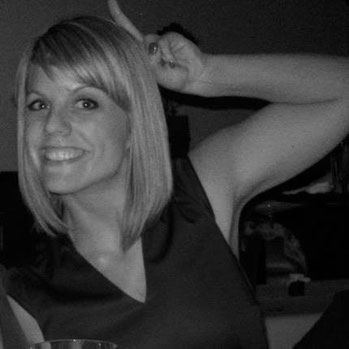 Insa (35) and I know each other since we took A-Levels.
She did the step to change something and do something new two years before me which I always admired. She quit her job as Media Designer in 2012 and started from scratch and studies architecture since Oct 2012 at the Fachhochschule in Dortmund in Germany.
For me it was a pity that she left for Insa it was great: another city, new people, new knowledge, but also less money. Since then she learnt a lot, made new experiences and invested a lot of time. We talked via Skype from Dortmund to Canada.
I always admired you for your step to study again. Thanks a million that you talk about your experiences.
Of course! I love to do that (smiles).
How was it that you decided to go study? Was it a spontaneous idea?
No, that was no spontaneous idea. It was more a process which developed slowly. I was unhappy in my job as Media Designer due to against my expectations I had less creative freedom than I thought. After a while I reached the point that I had to change something because I couldn't longer deal with that. I thought about a study earlier.
Of course I had some fears like less money etc. But I just applied at the FH in Dortmund and got a confirmation. After that the next steps followed.
Cool! So "just do it". Why haven't you decided to go study after your A-levels?
After the A-Levels I was kind of plan-less. I didn't know exactly in which direction I should go. I had lots of interests. After the degree you have so many possibilities and the school didn't prepare you for life. I mean you know you are good in maths and arts, but what can you do with that? I knew that I have a connection to people and I like to be creative.
In my first internship at JIB in Muenster (Germany) I could try out different areas. There I made the first contact with Photoshop and Co. I liked it a lot. A friend of mine did at that time a training as trainee as Media Designer and I found this very interesting.
What happened then?
I got an internship at a newspaper with the possibility to get a training as Media Designer there. But the field had been very narrowed. I did the training after another internship in Ahlen (Germany). The people I worked with were great and I learnt a lot.
When the crisis came the company got bankrupt and I got fired. Through networking I quickly got a new job in Muenster (Germany). In the beginning everything was very exciting but after a couple of years it turned to routine and I wanted to do something new. 
How did you get the idea to study architecture?
In school I did an internship at an architect. That I liked a lot. Moreover it is also a very creative sector in which you work. I would like a combination with both jobs. The study is not the end yet.
│»If you're unhappy in your situation, there is no point to staying in it and torture yourself.«│
Very interesting process and very brave step. Are in your study other people who decided later for a study?
Yes. There is a friend of mine in our age. She had to quit her job for health reasons. And there is a woman around 40 years old and similar like me wanted to do something new.
So is is never too late and interesting that others also were so brave like you are. By the way... now you are having less bucks. Is that a problem for you?
As Media Designer I had more or less  a minimum income. You have to stick out of the mass to earn a lot money in this job. To finance my study I got a students loan and receive money for my apartment. In emergencies my boyfriend and family help me out. This semester the effort of time decreased, hence I would like to work beside for an architecture office. I hope I will get a place.
What is different or maybe better to study later?
Well, that is difficult to say. In the beginning I often thought that the other students could think "she must know how it works because she has already experiences". But the pressure came from myself. For me it was important to get out of the daily job business and do something new. Also to experience again how it is like to start from scratch and develop. For example in my job everything was structured and planned. Now I'm having much more freedom.
But first I had to learn to deal with it and the optimal use of time. That means to plan my classes etc. Also learning I had to learn again. I think it is easier for people who come straight from school. On the other hand I can very good use my knowledge and experiences as Media Designer for tasks and presentations.
What have you learnt so far through your step?
I learnt in my study for sure a lot about myself. For example to face my fears: giving a presentation for others used to be a challenge for me. It is still like that but it got quite better.
Would you do the same again or different?
Back in the day the fear for the step was very big therefore I hesitated a long time. This fear I had had needed. Therefore I would try to do the step two years earlier. On one hand because if you are under 30 years, you will get Bafög in Germany and as woman you want to have children. That could be a disadvantage for getting a job. 
How do you future plans look like?
I would like to have a family. But also I would like to work. First finishing my study and after it I will see.
Which message would you give to people who consider a change?
In every case to try to approach fearless to a change. The age shouldn't play a role, I think. If you are unhappy in your situation, there is no point to torture yourself by staying in it. And if you want to do something, then you will succeed. Independent from age.
Thanks a lot for the interview!
Thank you!